AURA Flexible LED Underglow Lighting Strip Kit w- Remote
AURA-UNDERBODY-FLEXIBLE-KIT-G2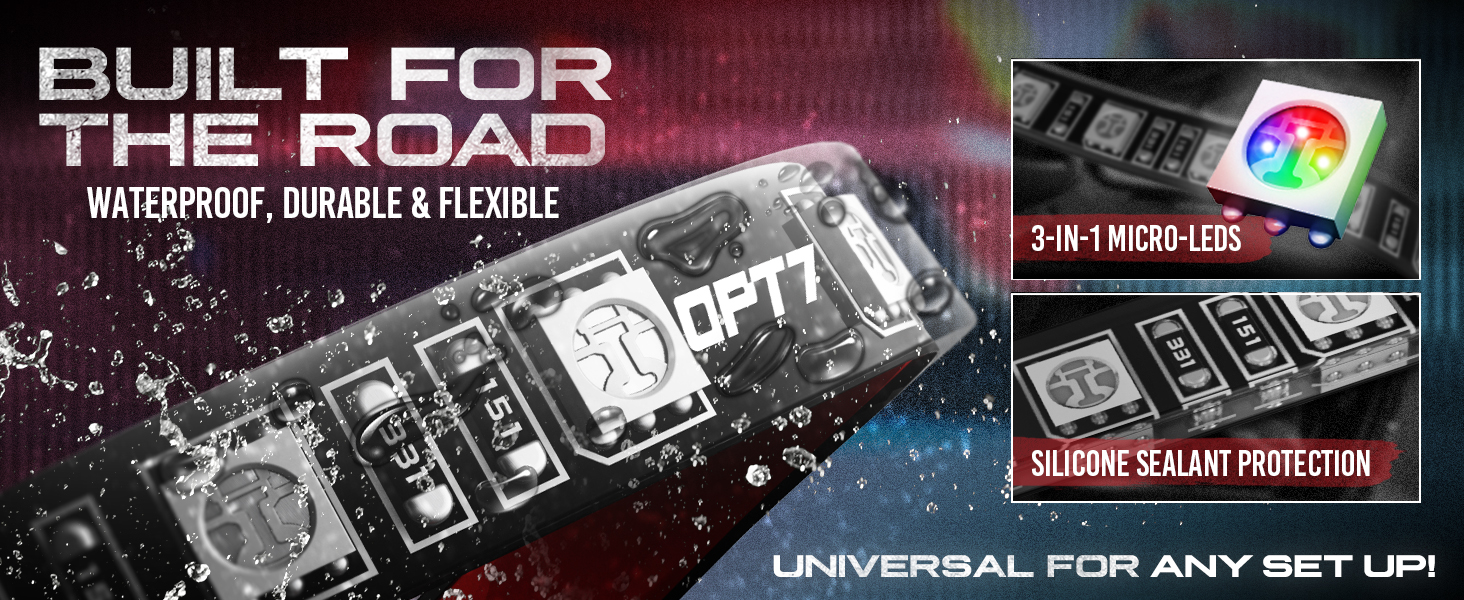 Built for the Road & Affordable
Without breaking your wallet! AURA FLEXIBLE LED STRIPS are built so you don't need to drill! Constructed with flexible LED strip cased in silicone. This ensures no water or dust will interfere with the strips.
Full Color Spectrum with SmartColor™ LEDs.
AURA™ Underbody Flexible Strips are made with SmartColor ™ LEDs. Our revolutionary LED design combines Micro-LEDs of all 3 primary colors into a single SMD (Surface Mounted Device). This allows a perfect mixture of color at the micro level, emitting a more pure, brilliant light color. 
Safe & Neat Installation
Inline fuse power harness allows you to use a direct battery connection and a protected power pull, so you don't need to worry about an over-drawn on voltage. Safe & neatly done supported!
NEED MORE LENGTH for customized installation? Search: 
Easy Installation and Flexible
Keep your vehicle safe and neatly done with an inline fuse power harness battery installed. Flexible strip allows you to arbitrarily bend it, curve it, shape the LED strip that fits your set up!
E-Z Programming.
Once installed, easily select the color and pattern you want with one feature-rich E-Z Remote.
Endless color selections
Brightness dimming selections
On the E-Z Remote, our modes are: Solid, Single Color Strobes, Multi-Color Fade and Multi-Color Fade Cycle
Kit includes:
1 x 21-Key Handheld Remote
1 x AURA Underglow Flexible Control Box (M)
2 x 48" RGB Light Strip w/ Adhesive Back + 8ft Extension Wire Attached
1 x 36" RGB Light Strip w/ Adhesive Back + 18ft Extension Wire Attached
1 x 36" RGB Light Strip w/ Adhesive Back + 8ft Extension Wire Attached
1 x Pack of Mounting Kit and Zip Ties
1 x 10ft In-line Fuse Hardwire Power Harness
Warranty Covered
Includes our free 1 Year Warranty (starting from the order date)
Installation Guide.
AURA Flexible LED Underbody Kit Guide - Here
CA Residents: 
WARNING: Cancer and Reproductive Harm - www.P65Warnings.ca.gov