FluxBeam X v.2 Motorcycle LED Headlight
$89.99
$69.99
Product Description
FluxBeam® X v.2- UNCOMPROMISED- The NEW Symbol for Motorcycle LED Headlight Bulb Quality
When Motorcycle LED Headlights have gone to cheaper and more compromised solutions, the original innovators of the Motorcycle LED Headlight bulbs are here to address everything that is wrong with LED Headlights today.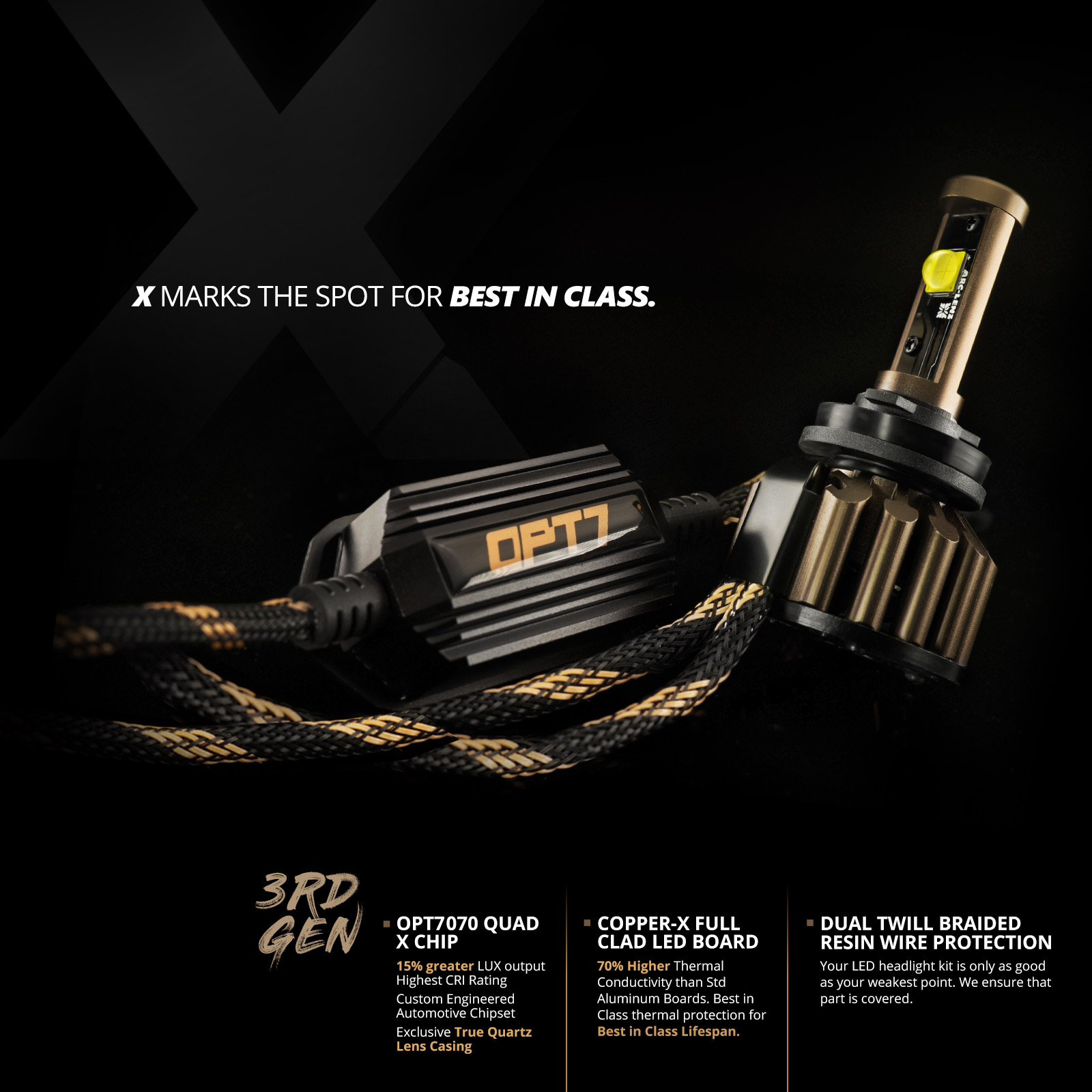 UNCOMPROMISED. PERIOD.
Quad X LED Diode- Our most advanced LED Diode in the market that has been designed and optimized exclusively for automotive applications. Quad X symbolizes the optimization of the 4 tenants of great Automotive LED headlight bulb lighting. (Lumens-Lux-CRI-Lifespan)
Full Copper-X Clad LED Chipboard: Born out of the necessity to handle the rigors the of Quad X LED Diode, the Copper X Chipboard is the only Motorcycle LED headlight on the market that utilizes a proprietary fully copper clad led chipboard design. Our Copper X board allows for 4X greater heat dissipation than any aluminum board on the market. Why no others in the market with a copper core? Because it's also 4X the price. This is the High-Performance Radiator for your High performing LED Headlight Engine.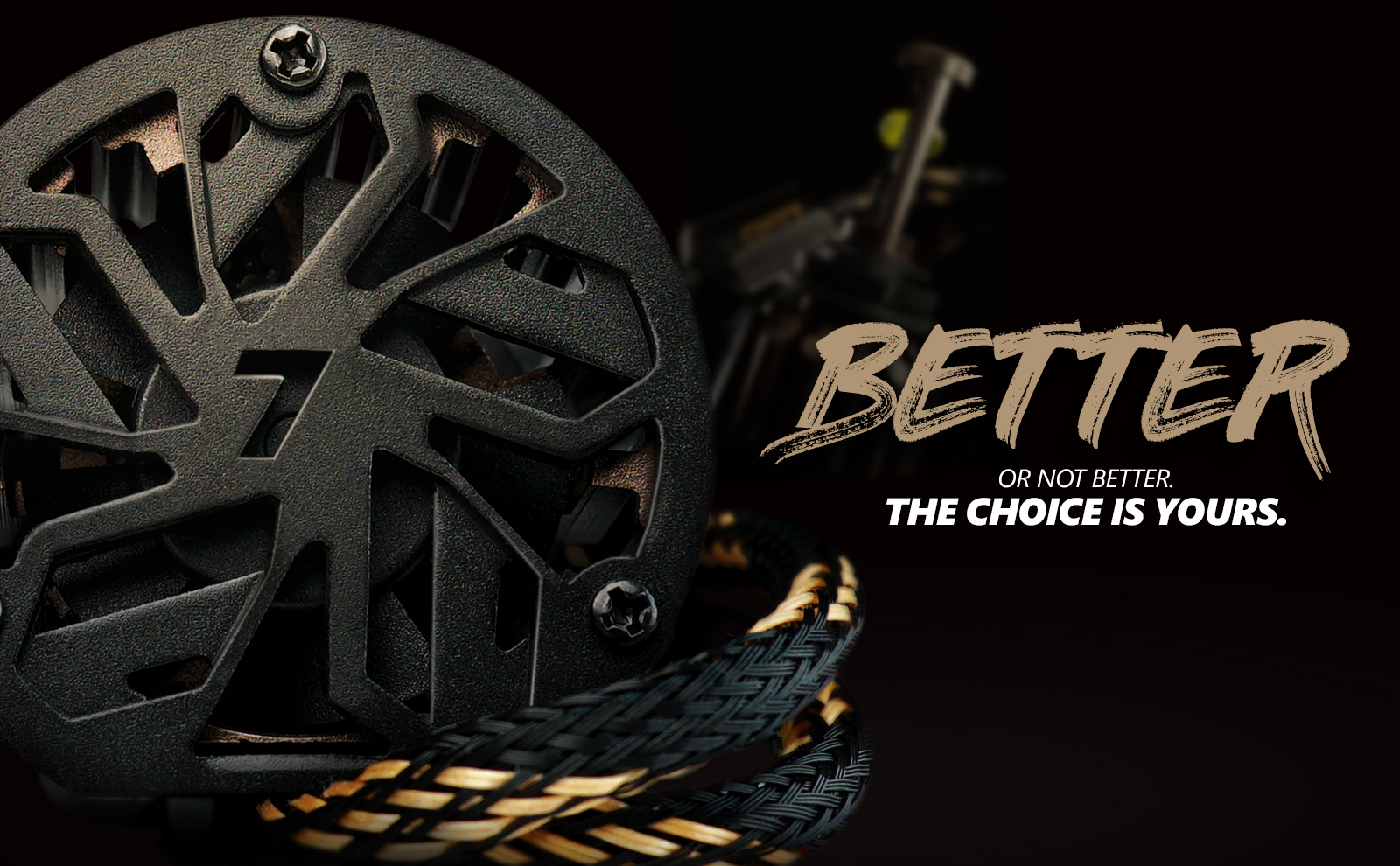 Full Stress Braided Lines- Following our FluxBeam X v.2 development theme of "uncompromised", we emphasized that the philosophy that a product only as greatest as it's weakest link. The wiring that connects our Motorcycle LED headlight and LED drivers to each other was double reinforced with a customized Full Stress Braided Wire line to ensure every element of our LED Headlight is protected from the elements.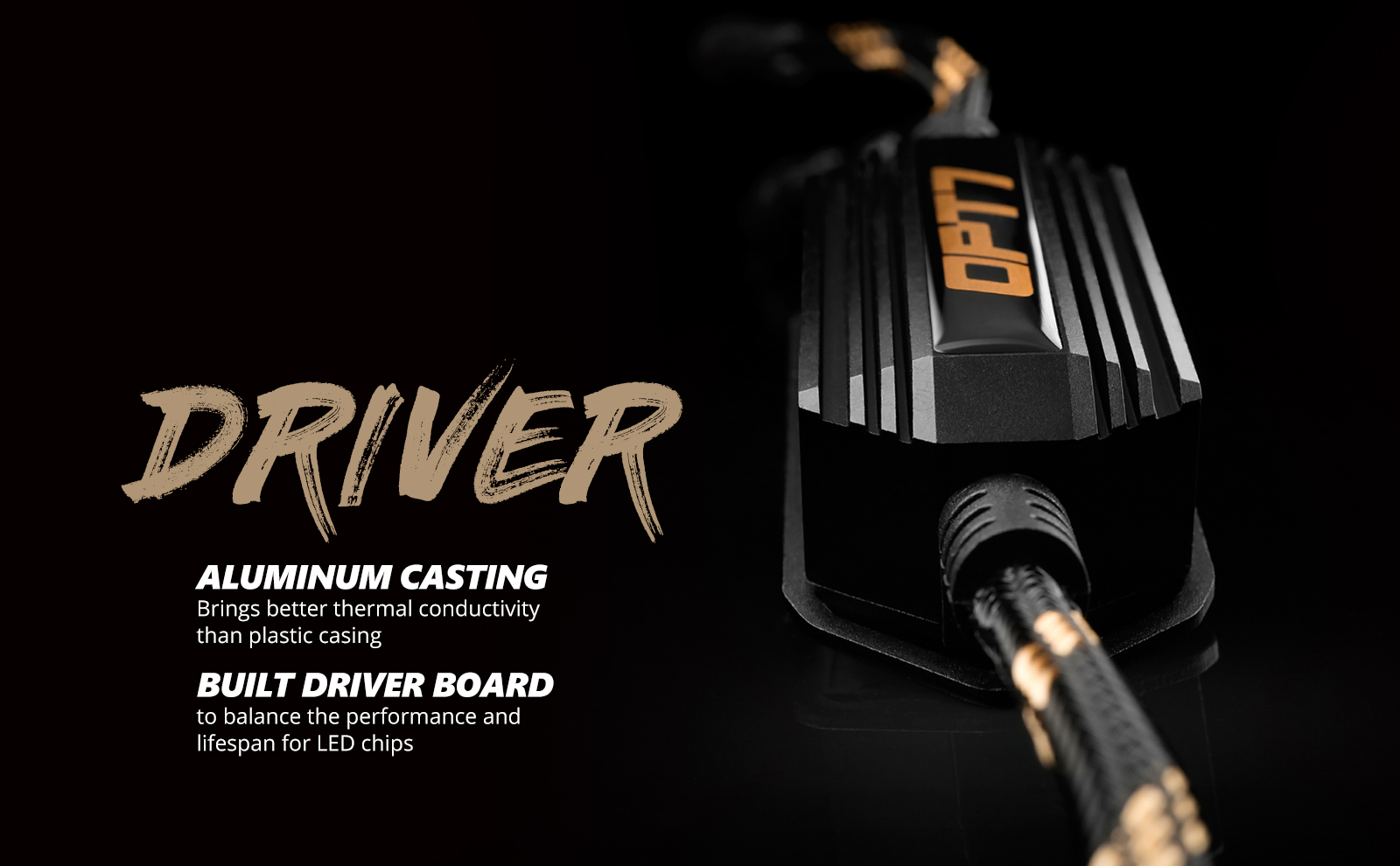 Roden X LED Driver- Not only carries over all the major technological improvements from our FluxBeam v.2 Driver such as(O-MHP) Overclocking Modular Heat Protection Technology and current consistency management, but Roden X also adds multiple driver upgrades to handle the additional power for our Quad X LED Diode.
About FluxBeam LED Headlights Series
When FluxBeam® was first released, it changed the Motorycycle LED headlight industry. With the market sharply divided between cheap, unreliable brands and pricey custom parts, FluxBeam® was the breakthrough product that bridged the gap. Though FluxBeam' s success has since launched a namesake series that includes the premium FluxBeam® X kit and budget-friendly FluxBeam® CORE option, there's still plenty of reason to go with FluxBeam® v.2 Original as we re-invested in our flagship. We we're the First to Make It. Now the First to make it better. Here's how.
Dominating the fast-moving aftermarket scene for nearly 5 years now, FluxBeam® has the kind of time-tested, proven reliability you just can't argue with. Installed on over 500,000 vehicles to date and racking up 6000+ positive reviews along the way.
Brighter isn't always Better.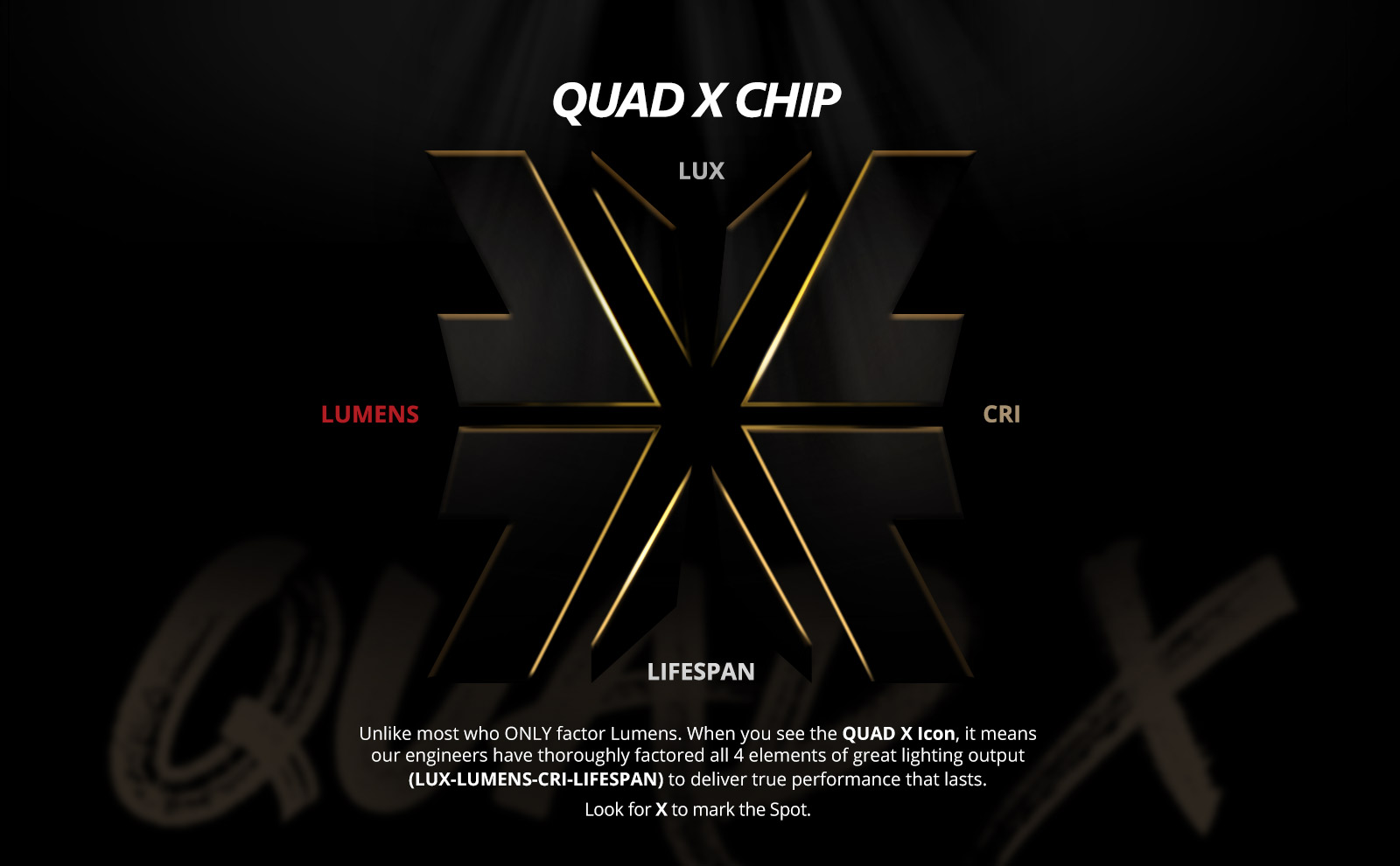 We took the time to learn about light dynamics and understood that for AUTOMOTIVE and Motorcycle LED Lighting, Lumens/Brightness is NOT the sole factor in determining the quality of light that projects from your Sport or Cruiser Bike. Instead we focused on 3 of the most important performance indicators that truly indicate great LED headlight lighting.
Lumens – Total brightness the bulb is putting out. Absolutely this is a critical factor, but generics are using off the shelf bulbs that are not custom engineered for automotive projection applications, this light goes everywhere BUT where you need it… down the road!
Lux – How bright can you light shoot down the road? One of the essential measurements of good headlight lighting is the measurement of how much light is projected AT A DISTANCE. Our Arc Lens chip focuses heavily on this metric to ensure that as much of our powerful lumen out is put exactly where it's needed to deliver the lighting performance your vehicle needs. This metric is the same one often ignored by nearly ALL others.

CRI (Color Rendering Index)- The other great performance metric that is ignored by other sellers. What's great light output if it's doesn't reflect back what you need to see? LED chipsets that aren't tuned for automotive applications can shoot a ton of light out but reflect the right light against things on the road because they we're originally designed for industrial; retail use simply isn't what we would accept.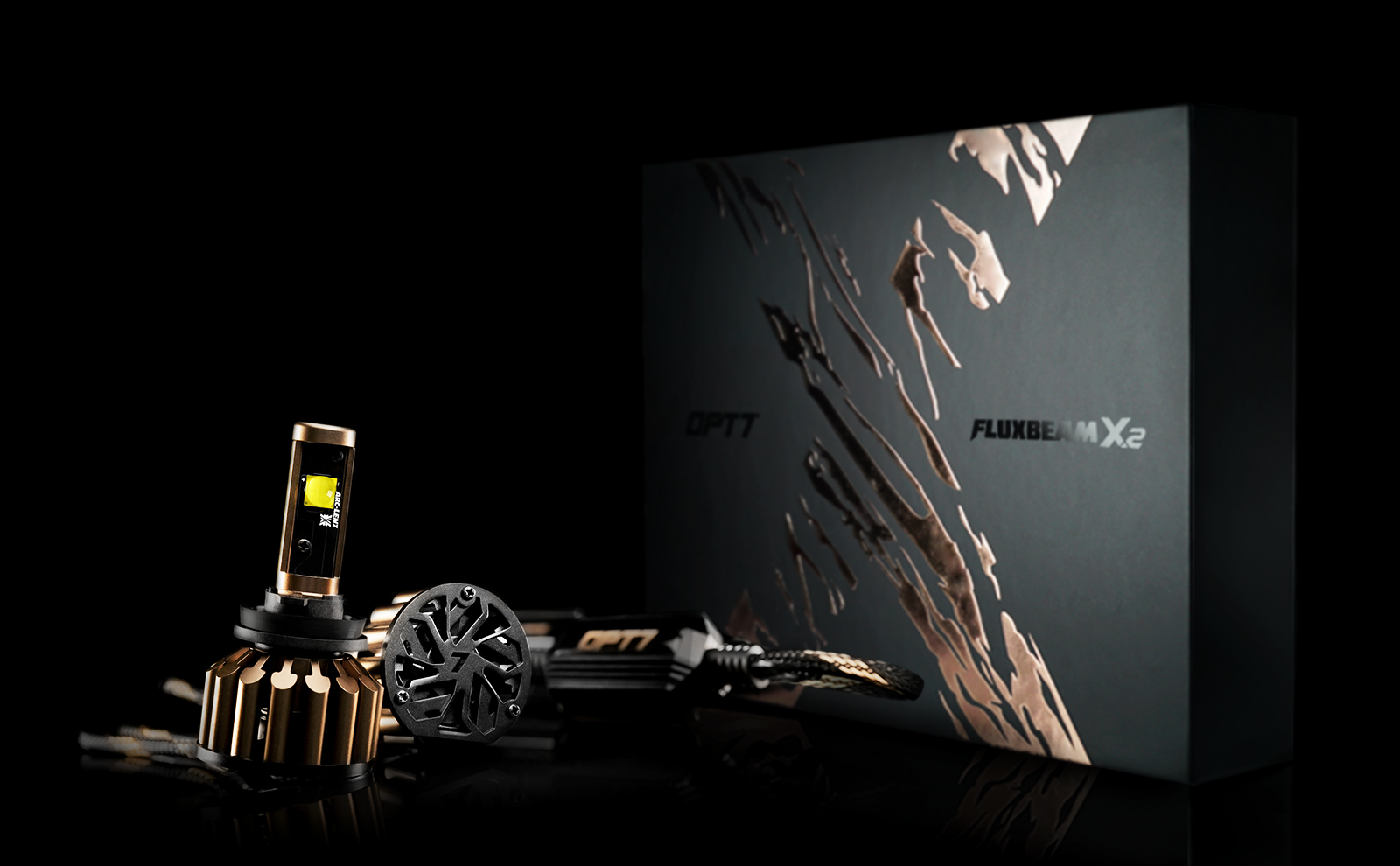 Cooler Operating Temperatures = Brighter Bulbs
Maximum output requires maximum cooling. FluxBeam X LED Headlight Kits has been designed with efficient thermal conductivity in mind. A completely redesigned led chip board made of all copper, and a boosted Bearing based fan gives you a bulb that is 34% cooler and in turn increases reliability by 50%.
Power to See Everything
With its cooler design, FluxBeam X v2 is 15% more powerful than the previous generation FluxBeam X. Generating a max output of 4,409 lumens per bulb @ a crystal clear 6000K Cool White. And now with the v.2 version, you can opt for the all new 5000K Pure White option. (The only LED Headlight in the market with a 5000K option.) Experience light over 6x more intense than standard halogen.
The Arc Beam™ Advantage
Power needs control. Since most headlights are made for low output halogen bulbs, this hi-output LED needs to be carefully projected for a clear and even beam pattern. The precision cut and shaped Arc-Beam lens focuses raw lumens (lux) for a clearer beam pattern and further light projection.
Error-Free Install
Installing is easy. FluxBeam X Motorcycle LED Headlight conversion kits are sized to OEM bulb size standards and use the same style of plugs and connections as OEM bulbs. In addition, FluxBeam X includes built-in components that eliminate flicker and "Error-out" warning lights commonly associated with aftermarket lighting. Unlike others we carry the FULL line of led headlight bulb sizes. H11 9006 9005 H13 H4 9007 5202 912 880 881 H1 H3.
FluxBeam Motorcycle LED headlight kits are not intended to fit OEM HID Kit or OEM LED Headlight Kits without significant modification.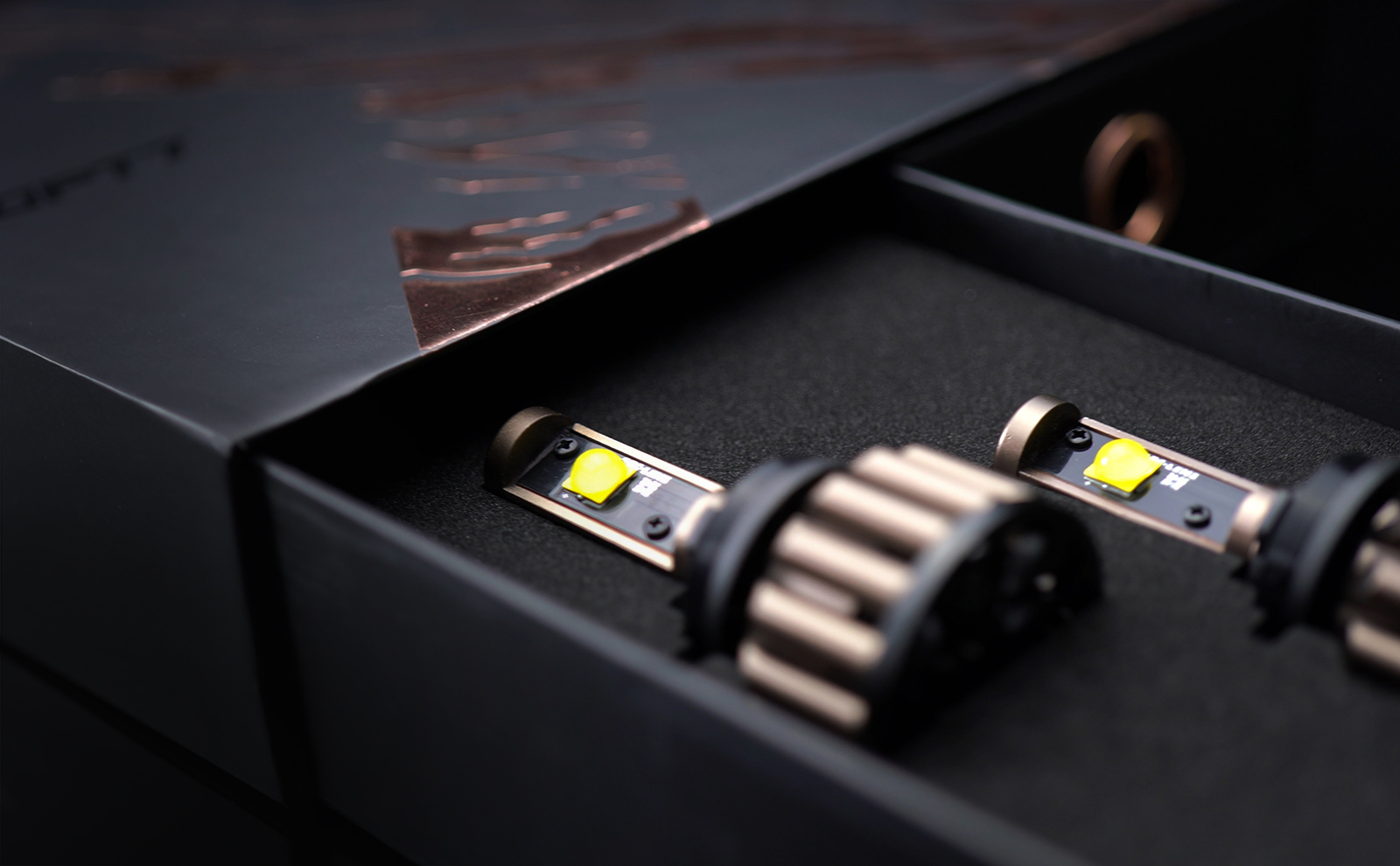 What's Included:
· One or Two FluxBeam X v.2 Motorcycle LED Bulbs.
· One or Two Roden X LED Drivers.
· Installation Manual.
Specifications:
· Color Temperature: 5000k Daytime White OR 6000K Cool White.
· LED Type: CREE 7070 QUAD X Automotive LED Bulb Diode
· Lumens Per Bulb: 4,409 Lumens.
· Lux Per Bulb: 2005 LUX at source
· CRI: 85- CRI
· Wattage Per Bulb: 30w.
· Voltage: 9-24V.
· Fan Type: Dual 10,000 RPM Ball Bearing Hubbed Fan
· Certifications: IP67 Waterproof, RoHS.
· Build Material: Copper Core LED Board. Cold-Pressed Aluminum Body & LED Driver.
· LED Driver Rating Tolerance: up 30% over Fluxbeam X v.1
· Recommended for Projector Headlights: Yes.

CA Residents: WARNING: Cancer and Reproductive Harm - www.P65Warnings.ca.gov
Product Videos
FluxBeam X v.2 LED Headlights. Uncompromised performance. Learn Why.
01:01
Discover FluxBeam X v.2: UNCOMPROMISED This is the NEW Symbol for LED Headlight Bulb Quality, delivering everything that you've been looking for. When LED Headlights have gone to cheaper and more compromised solutions, the original innovators of the LED Headlight bulbs are here to address everything that is wrong with LED Headlights today. Head to www.OPT-7.com/fluxbeam-x-v2 to find out more about all the upgrades that come with this LED Headlight kit. Follow us on insta for more daily updates: www.instagram.com/opt7lighting
FluxBeam X v.2...

Discover FluxBeam X v.2: UNCOMPROMISED This is the NEW Symbol...

Top 5 LED Head...

OPT7 Behind The Lens Series: Episode #1 - Top 5 LED Headlights...
Find Similar Products by Category